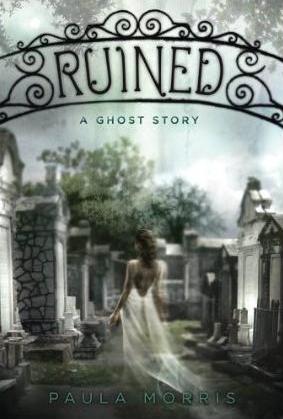 Interesting thing, the copy of the book that I have
doesn't
say "a ghost story", instead it just says "a novel". I feel like this is more fitting because when I think of a ghost story, I think of something scary, but this was not scary. Which was okay because I
wasn't
really looking for a scary story when I picked this up. So if that is what you are going for here, guess again. I think that one of the most interesting parts about this book was hearing the main character's descriptions of things that I have seen in New Orleans.
Granted
it was a very long time ago, but hearing her discuss
Lafayette
Cemetery
and the French Quarter brought back foggy memories. It even dug up memories of
Mardi
Gras
beads and king's cake (I do miss that cake). It was also an interesting history lesson in a way, not all of it was true of course. If anything though really, it made me want to learn more about the area that I frequented when I was very little. This having been said, I was a little disappointed with this book. I feel like the only character that got any dimension to her was the ghost. I would have also really appreciated the love story developing up a little bit, but
every time
Anton comes up,
Rebeca
becomes distracted by the ghost. I almost got tired of hearing about her. I also feel like she
didn't
respond normally to the ghost. I know if I figured out I had met a ghost, I would probably stay away from her, but she decides to go back into the
cemetery
in the dead of night and find her
again
. Pure insanity. That is just me though. In the end, it was plenty entertaining and after it got going, it was a very quick read that kept you curious until the end. It also had a twist in the end that I enjoyed, even though I really should have seen it coming.
This book would be enjoyed by a fifth or sixth grade girl probably, maybe younger. It was very entertaining and its content was not elicit in any way as it can be when you get up into the teen books. I would recommend this book to students.